Amanda DuPrey
Real Estate Agent/Broker (IA & IL)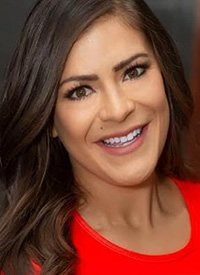 Amanda DuPrey
Real Estate Agent (IA & IL)

Amanda is a licensed REALTOR in both Iowa and Illinois. She knows that whether you are buying your first home, or selling your fifth, you deserve to be treated with the utmost professionalism and care. This is an exciting yet stressful time but when you hire Amanda, all you know is the excitement while she handles the stress behind the scenes seamlessly.

When it comes to selling, Amanda with The Bassford Team has sold multiple for sale by owners within DAYS of listing with them. They have even in some cases raised the price because the house was worth more than they were asking and still sold it fast and stress-free. Amanda and the team are able to do this because she can get you the exposure you are needing to get the most amount of offers in the shortest amount of time. More exposures = more offers = more money for the seller!

For her buyers, Amanda has NEVER had a buyer pay her a penny! Where else can you hire someone to show you around town, negotiate more money off the asking price and not have to pay for their services? She is knowledgeable about the market and informs her buyers when a house is a good deal and to move fast, or if they might be asking too much so you are fully informed and not overpaying for a home.

At the end of the day, Amanda will treat you like you are her family, and her clients will tell you she eventually will become part of your family.