Barbara Corcoran Endorses Rich Bassford
As one of the most recognized celebrities on primetime television today, Shark Tank star, electrifying entrepreneur, and real estate mogul Barbara Corcoran is well-known for her no-nonsense, business savvy attitude which has skyrocketed her to an impressive level of success all over the world. Her diligent dedication, relentless work ethic, and overall pleasantly professional personality and expectation of excellence are the exact reasons why she chooses to endorse Rich Bassford as the go-to Quad City realtor.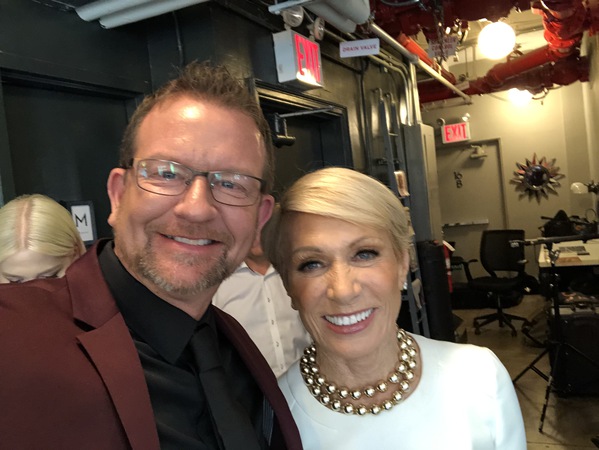 Dedicated to Excellence
After dealing with thousands of real estate agents across the country, Barbara Corcoran quickly realized the importance of working with a skillful and experienced realtor such as Rich Bassford, so you won't have to settle for less when searching for an affordable and quality home in the Quad Cities. His creative marketing strategies and client-friendly services, including the instant cash offer, trade-in, and guaranteed sales program, have helped countless citizens make their home-buying dreams a reality.
"If you're buying or selling in the Quad Cities, call Rich Bassford because he offers an immediate cash offer and can help you find the great homes before they hit the market." ~ Barbara Corcoran
For those of you who may be unaware, Barbara Corcoran has a personal rule that she will only ever endorse one real estate agent in a particular geographical area, such as the Quad Cities, of which Rich Bassford is the recent recipient. It's an honor and distinction that Rich appreciates and works aggressively to maintain.
A Realtor You Can Rely On
Known by many as one of the most innovative and hard-working realtors in the business, Rich Bassford's journey to the top of the Quad Cities real estate market began over twenty years ago. In 2014, all of his hard work paid off when he opened his first RE/MAX office in Moline and created his elite group of professionals: The Bassford Team. In 2020, with over $72 million in sales to date and over 450 homes sold, Rich Bassford is the reigning #1 realtor in the Quad Cities.
"Partner with the right agent...go to richbassford.com and start packing!" ~ Barbara Corcoran
Contact Rich Bassford Today
If you would like additional information regarding buying or selling a house in the Quad Cities, contact Rich Bassford with The Bassford Team today at (309) 292-3681 to schedule an appointment.