About Rich Bassford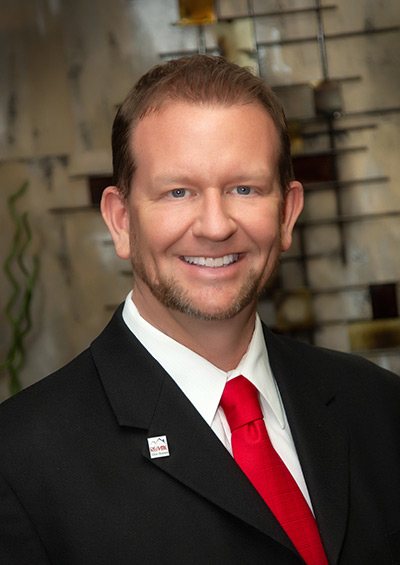 Real estate agent Rich Bassford knows a thing or two about reaching success. From humble beginnings as owner and operator of an automotive business, Rich has spent the last eighteen years building a standout career in the Quad City real estate market. Since his second year in the business, Rich has consistently achieved multi-million dollar production levels, allowing him to showcase the best of what the Quad Cities has to offer.
In 2014, after having over fourteen years of success in real estate, Rich opened his own RE/MAX franchise, RE/MAX Concepts, located at 3709 N Harrison St, Davenport, IA 52806. The state-of-the-art building features all of the newest amenities. The building has offices for over twenty-five agents and an unlimited amount of work at home agents. The building features a beautiful nine foot water wall leading into the elegant conference room and a large cafe area for a shared agent work space. Other amenities include a coffee bar, a twenty foot long covered outdoor pavilion with grill, and a stone waterfall. In 2016, Rich opened a second RE/MAX office, RE/MAX Concepts QC, located at 3709 North Harrison Street, Davenport, IA 52806. The Davenport office has offices for over forty agents and an unlimited amount of work at home agents. It also has a large cafe area for a shared agent work space and a coffee bar. Some of the features unique to the Davenport office include a bubble water wall, three conference rooms and full kitchen. In 2017 Rich opened up RE/MAX Elite CC in Camanche, IA bringing RE/MAX to an area where it's not been before.
As a former student of Moline High School, Rich later procured designations in Graduate REALTOR® Institute (GRI) and Council of Residential Specialists (CRS). Rich has worked in real estate for eighteen years and with RE/MAX since 2004. Rich's client first philosophy has proven that effective customer service is still alive and well within the real estate market. His unique combination of integrity, communication, and in-depth market knowledge has allowed Rich to build many positive, long-lasting relationships with his clients. Rich makes a point to always be accessible to his clients, opening the door for quick and effective communication. Employing three full time assistants, Rich ensures that his clients will always be taken care of.
An outstanding work ethic comes naturally to Rich, which is clear by his numerous awards. He has been and is currently the #1 volume producing RE/MAX agent in the Quad Cities. He has over 1,400 closed transactions in his career.
Rich has been a long time supporter of Children's Miracle Network (CMN) donating a portion of every commission check to the charity. In 2013 Rich and a friend rode their jet skis from Moline, IL to the Gulf of Mexico, a 1,300 mile, six day trip, to raise over $15,000 for Children's Miracle Network from generous donors. You can view photos and details of the trip on his website www.ToTheGulf.com. In addition to his busy real estate career Rich also loves to spend time with his family and friends, riding his jet ski, fishing, and traveling.
Rich has many goals for the remainder of his career, one of them is to help as many people as possible achieve their dream of home ownership!
There are many qualities and skills that go into an excellent real estate professional; integrity, in-depth community and market knowledge, marketing expertise, effective negotiation skills, and a high quality professional network. All of which are hallmarks of how Rich works.
The Bassford Team